The CuraFlo Engineered Flow Lining System® is our proprietary process for restoring small diameter (1/2″ to 4″) water pipes using our flagship CuraPoxy® epoxy formula.
When our pipe repair process is complete, water pressure is restored, leaks are eliminated, and your pipes are protected from future corrosion. Here are the key steps in this pipe repair process:
1
First, our certified technicians disconnect valves and hook up hoses.
2
Then pipes are dried with pressurized hot air, supplied from a compressor.
3
Next, pipe interiors are "sandblasted" with specialized particles to remove all debris and mineral build-up and prepare the internal surface of the water pipe for bonding with the epoxy.
4
Our specially formulated epoxy, CuraPoxy®, is then blown through the pipe, fully coating the interior surface to create a seamless, permanent, protective barrier.
5
Hoses are disconnected and CuraPoxy is allowed to cure 5 hours.
6
New fixture valves are installed and final testing is performed.  This testing ensures no water leaks remain and that water pressure has been restored.
7
Lastly, water is turned back on and service is restored.
Stage 1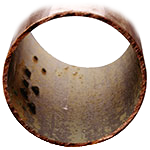 Stage 2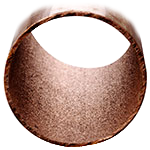 Stage 3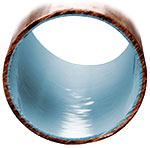 | | CuraFlo | Pipe Replacement |
| --- | --- | --- |
| Cost | Cost Effective | Expensive (Including Demolition and Repairs) |
| Time | A Fraction Compared to Alternatives | Extensive |
| Invasiveness | Minimal | Removal of fixtures and walls required |
| Water Quality | Cleaner, safer and healthier | Still subject to metal leaching |
| Leaks | Prevents future leaks | Does not prevent future leaks |
| Corrosion | Protects against corrosion | Does not protect against corrosion |
| Warranty | Up to 10 years | Typically 1-2 years |
The CuraFlo Engineered Flow Lining System® is ICC-ES PMG Listed
Codes
International Plumbing Code (IPC)

International Residential Code (IRC)

Uniform Plumbing Code (UPC)
Click Here to see the The CuraFlo Engineered Flow Lining System® Listing Document