Our flaghship formulation: CuraPoxy® – an industry leader in both quality and safety.
CuraFlo® secures certifications with various regulatory bodies to ensure that its processes and epoxies are the best and safest in the industry. Depending on the length of pipe being lined, CuraPoxy® FS or LS may be used.  These formulas are variations that have different curing times.
Discover the CuraFlo CuraPoxy® Advantage
Minimal disruption to residents. Whether we're working on the interior pipes of a building or a water main on the street, we can complete the job with minimal demolition or excavation. In fact, in most cases, tenants can remain in the building during the job.
A more permanent solution. With epoxy lining, we are eliminating the cause of the corrosion, and extending the life of the pipe. You can expect an epoxy-lined pipe to last 40-60 years.
A more cost-effective solution during the job and after. Lining the pipes will save you 30-40% over replacement. And because you're eliminating the cause of the corrosion, your cost in addition repairs, insurance and property damage is also reduced dramatically.
Better water quality. Epoxy lining provides your residents years of clean, safe water, free from the hazards of corrosion.
A better warranty. With pipe replacement, the typical warranty is just 1-2 years. With CuraFlo, your pipes are guaranteed up to 10 years.
Apply once, check back in 50 years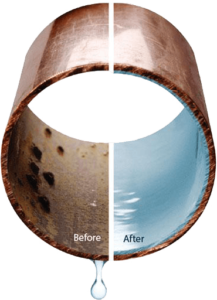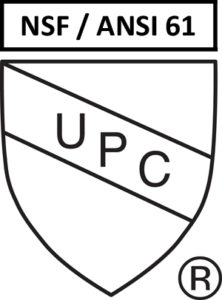 Safe to use for drinking water

Approved for use in commercial and industrial buildings (water temperature up to 180*F)

Cures in 5 hours, which means water service can often be returned the same day
Click Here to view our current IAMPO Certificate for CuraPoxy®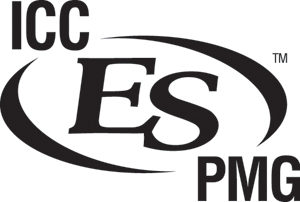 Did you know?
To repipe a typical 15-story, 120 unit high-rise multi-tenant/family building replaces approximately 6,000 feet or 4,000 pounds of copper pipe. This is not only extremely costly and intrusive to residents, it also generates an enormous amount of waste that ends up in landfills.
CuraPoxy® is a greener solution.
Minimal drywall removal and replacement
93
Drastic reduction in replacement piping
87
Non-invasive, quick & easy
62